Emmy Rossum to Star in Biopic About Billboard Model
by EG
The flamboyant model Angelyne is an icon around Los Angeles, but she remains a mystery even to those who have seen her face a million times. Emmy Rossum, star of Showtime's Shameless, and her husband Sam Esmail, creator of Mr. Robot, are as intrigued by Angelyne as anyone, and their fascination is going to culminate in a new biopic about the 67-year-old model.
---
An only-in-Hollywood story is finally getting the Hollywood treatment.
Shameless star Emmy Rossum and Mr. Robot creator Sam Esmail are teaming with The Hollywood Reporter to create a limited series based on THR senior writer Gary Baum's investigative feature about Angelyne, L.A.'s mysterious billboard icon.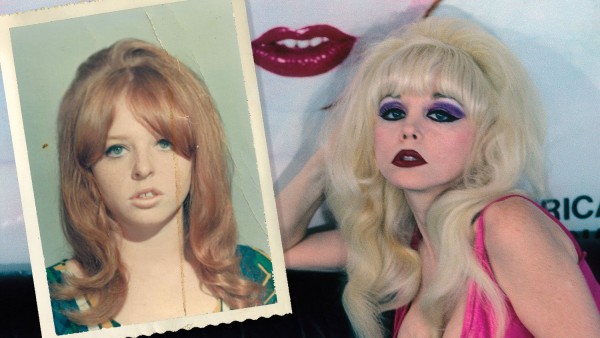 Rossum will star as Angelyne, the self-created pop culture icon — whose real name, uncovered in Baum's August exposé, is Renee Goldberg. Rossum will exec produce via her Grey Matters Pictures company alongside her husband, Esmail, and his Universal Cable Productions-based EsmailCorp banner. Esmail's manager, Chad Hamilton, will exec produce via Anonymous Content. The limited series project will be shopped to cable and streaming outlets. Baum, who spent months researching Angelyne's past, will serve as a consultant on the drama.
"I have always been fascinated by the enigma that is Angelyne," Rossum said in a statement. "At a young age, I can vividly remember staring up at her on a billboard above me and wondering, 'Who is that woman?' Gary Baum's investigative journalism has finally unearthed the true, complex identity of the infamous woman who has fascinated Los Angeles for over 30 years. From the moment I read Gary's recent piece, I knew I had to tell this story. It's a poignant and bizarre tale about the hunger for fame, the sexualization of women and the erasing of past traumas."
Angelyne, 67, is the L.A.-raised daughter of Holocaust survivors, a Jew who found refuge in what Baum described as "shiksa drag." She was born in Poland in 1950 to parents who were among the 500 to survive out of a town of 13,000. Her parents were sent to concentration camps before escaping to America and settling in L.A.'s Fairfax District. After Angelyne's mother died in 1965, her father remarried another Holocaust survivor and the family moved to Panorama City, where she attended high school. While her paper trail ends there, Angelyne soon reinvented herself as a blonde bombshell, famous simply for beating famous, by appearing on billboards in Los Angeles and driving a pink Cadillac around Hollywood.
Read the rest of the story at The Hollywood Reporter.
---
Are you a Shameless fan who's ready to watch anything Emmy Rossum stars in? Tell us about it in the comment section below.