LDS General Conference
The Church of Jesus Christ of Later-Day Saints, commonly known as the Mormon Church, holds semiannual conferences at which church leaders offer guidance to attendees about how to live their lives in accordance with the teachings of the church. Sessions from the conference, including talks and sermons, are broadcast from the Conference Center in Salt Lake City, Utah, by the BYUtv YouTube channel.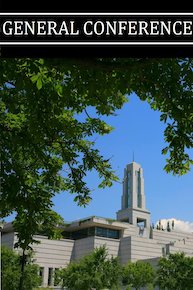 LDS General Conference Full Episode Guide
Episode

1

-

General Women's Meeting

Listen to inspiring messages for all women throughout the world at this general women's session.